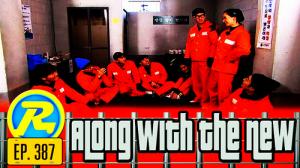 No guests
escaperoom goodfeeling mustwatch prison tofu
Running Man has become a series of lies and betrayals. As a result, the members will pay for their sins on today's race. They will be put into prison throughout the course of the race for the sins they have committed, and they can only come out when they have served their time. The last member to finish serving their time will have to self-punish themselves with a water bomb. Who will be the member who will get the penalty?
193
66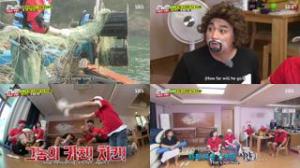 busan drawing escaperoom fishing foreheadslap quiz
The race is not over yet! In order to complete their mission of 100, Jae Seok and Seok Jin have been doing various and random part-time jobs such as cycling and cleaning see-through floors. This time, they go net fishing, and Kwang Soo tags along as well. Meanwhile, Team Seoul is having a hard time finishing their vacation plans.
158
19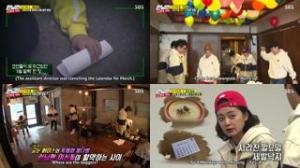 No guests
detective escape escaperoom mystery numbers puzzle
This week, the members gather at a mysterious room. As they enter the room, they find the dead body of a staff member. The members need to gather clues to find the culprit who killed him. As they move on to the next stage, some members become the prime suspect. At last, the members divided into two teams to solve the final mission. Stay tuned to find out the culprit and the final winner.
150
19