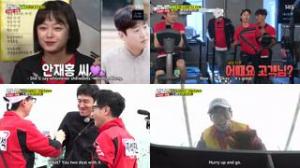 No guests
Last week, Jae Seok and Seok Jin received the Blank Penalty Ticket which means they will be sent on a penalty trip and will have to successfully carry out their mission in order to return. Meanwhile, for those who have won last week's race, they are awarded the chance to go on a trip. What kinds of shocking surprises await the members this week?
145
18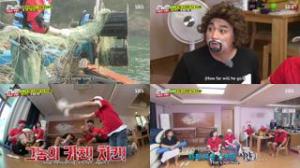 busan drawing escaperoom fishing foreheadslap quiz
The race is not over yet! In order to complete their mission of 100, Jae Seok and Seok Jin have been doing various and random part-time jobs such as cycling and cleaning see-through floors. This time, they go net fishing, and Kwang Soo tags along as well. Meanwhile, Team Seoul is having a hard time finishing their vacation plans.
144
18