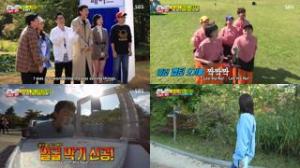 bells karaoke money ripnametag songguess teams waterbomb
This week, the Running Man members are divided into two teams, Team Voice and Team Face. Lee Ha Na and Im Soo Hyang join as captains for each team. Today's mission has three rounds, and the team with more money left at the end will gain victory. Although it is a team game, individuals with the most amount of money left will also have an advantage. Will there be betrayals once again?
142
13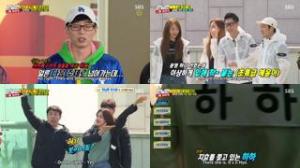 Han Bo-reum Hani (EXID) Kim Hye-yoon Mingyu (SEVENTEEN) Seungkwan (SEVENTEEN) Solji (EXID)
balloons idols likes seventeen socialmedia teams videos waterbomb
The members of Running Man and six guests need to make their names or keywords searched online during the time this week's episode airs. The one who is most searched online will receive a benefit. Also, they create and upload videos online to promote themselves. The one that gets the most number of likes will win a prize. Stay tuned to find out the winner.
133
15